User Experience in Libraries: 35 Promising Starting Points for Entry and Exchange With Like-minded People
Libraries and modern infrastructure institutions have to constantly improve and develop their services in a dynamic environment. The respective user communities of the institutions are at the centre of this. This can be achieved with own research and the application of user experience methods. But how do you start with UX if you have no experience and no contacts? We set out on a search ...
---
by Claudia Sittner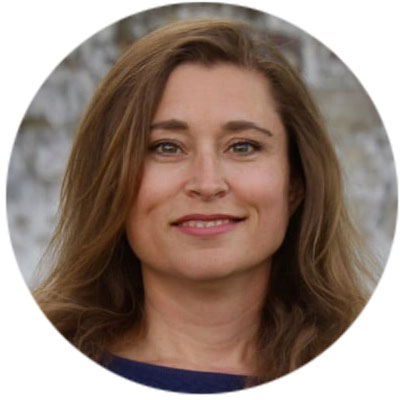 It all started with the article by ZBW colleague Nicole Clasen in August 2020: User Experience for Libraries: The Best Tools and Methods for Beginners. By the way, I recommend this article to everyone who is not yet familiar with UX. I then found the topic of "user experience in libraries" so exciting that I started a series of interviews. People in charge of UX from infrastructure institutions in eight European countries had their say, from staff from small and specialised libraries in individual subject areas to national libraries and purely digital services. For the curious: You can find the list of institutions at the end of this article.
The questions were always the same. For the purely digital Finnish services of finna, we varied them a little. The period: August 2020 to April 2022, which means that the coronavirus pandemic interfered with the interviewees' UX activities everywhere. This article is based on the answers to the last interview question, "What are your tips for libraries that would like to start with UX? What is a good starting point?" and on my own research. It offers an overview and starting points for all those who would like to get started with user experience in libraries but don't know exactly how – of course without claiming to be complete.
Exchange ideas at the UX Roundtable
In July 2021, ZBW colleagues Alena Behrens and Nicole Clasen launched a UX Roundtable. Since then, it has taken place online about four times a year. The aim is to exchange ideas about user experience and usability in libraries and at universities across institutional boundaries in the German-speaking world and thus make libraries and information facilities more human-centred. From 2023 onwards, the informal UX Roundtable will merge into a Special Interest Group (SIG) "User Experience in Libraries" at the professional association for employees in libraries "Berufsverband Information Bibliothek" (BIB, German).
The SIG is aimed at colleagues from public and academic libraries, from other information institutions as well as from research and teaching. From newcomers to library all-rounders to UX experts, everyone is welcome! If you are interested, please contact Alena Behrens or Nicole Clasen from the user services department of the ZBW – Leibniz Information Centre for Economics or Sina Menzel from the UX Office at the university library of the Freie Universität Berlin.
Update October 2022: To complement the UX Roundtable, the initiators have set up a mailing list. This is aimed at all those interested in UX in libraries and information institutions who would like to exchange ideas with colleagues. Information about the Roundtable and other SIG activities is also shared via this list. It can be subscribed to via this link . The list and the information are in German.
Attend a UX conference
Library staff from academic and public libraries from all over the world meet every summer for this interactive conference at a venue in the UK. "I attended the UXLib Conference a couple of years ago and I found the talks and workshops incredibly interesting and inspiring. Reach out to other staff members doing similar things to what you would like to do. I met a few people at the conference that were very helpful in keeping in contact and were happy to exchange ideas, etc." (Aimee Andersen, UK). The international conference "User Experience in Libraries" (#UXLibs) focuses on a specific aspect of UX research and design each time; for example, "UX and Organisational Culture" in 2022, "From Research to Design" in 2019 or "Inclusion" in 2018.
The visit of the "International Conference on Performance Measurement in Libraries" is also interesting for UX novices. The goal of library performance measurement and evaluation is to understand how well a library is meeting the needs of stakeholders in order to make improvements. Key features of library performance measurement also include the active use of qualitative and quantitative data to improve services and the user experience, and the communication of the results and outcomes of assessment activities.
Looking around on websites
Andy Priestner is considered a pioneer in the field of UX in libraries in Europe. In addition to workshops and the annual #UXLibs conference, his website offers helpful information for getting started.
Ned Potter's website is also worth a visit. Tip for beginners: the resource list for UX in libraries provides a good introduction to the basics.
Read articles and studies
The classic way: get into the subject with books
If you work in a library, this tip might seem obvious: but there are a few books that are particularly useful for getting started with UX.
Get started with the Design Thinking Toolkit
"Design Thinking for Libraries" offers a great free toolkit that help you get started, it is filled with practical advice and plenty library related examples." says Larissa Tijsterman from the University of Amsterdam Library in her interview.
Stay up to date on the topic with newsletters
This tip is from the interview with Kitte Dahrén from the Swedish SLU University Library, at different locations: The "Nielsen Norman Group offers a lot of useful articles and a newsletter well worth subscribing to."
"From the UX guru Andy Priestner there is also a mailing list. In it he also promotes the annual #UXLibs conference he co-organises." says ZBW colleague Alena Behrens .
Find like-minded people on Twitter
The library scene's favourite social network also offers a communicative entry point for the topic of user experience, for example via the hashtags #uxlib, #uxlibs, #libux, #libraryux. Other helpful hashtags are #uxresearch, #uxdesign, #userexperience, #libraries. "For me, it all started with watching Twitter, which allowed me to understand what is being done and offered in other libraries. Then I followed a training course with Nathalie Clot, director of the Angers University library, to understand and use UX methods." (Nicolas Brunet-Mouyen, Paris).
Lively discussions about and many ideas on UX in libraries can be found on Twitter. It is also easy to get in touch with the experts. In addition, there are several accounts that are worth following. Here is a small selection to get you started:
Eight steps for a successful UX in your library: these are the tips from European experts.
Below are the condensed and summarised tips for getting started with user experience from the experts we interviewed. In the course of the interviews, these eight steps emerged:
Or: "Start with the 'low hanging fruits' – namely problem areas you already know about – and with changes that can be made with relatively little effort. Being successful here will then give you the required motivation to continue, and for these projects, simple UX methods are usually sufficient. You can save advanced techniques for later." (Jarmo Schrader, Germany)

Or: "In order to make UX truly embedded you need your management on board, but with time and patience, this way of working in your team can create a ripple effect in your organisation." (Kitte Dahrén, Sweden)
Background: These eight libraries participated
UX staff from infrastructures in eight European countries have now had their say, from small specialist libraries in individual subject areas to national libraries and purely digital services:
You can find the collected interviews – and some other contributions on user experience in libraries – on ZBW MediaTalk under the keyword User Experience.
Interview partners wanted!
We are looking forward to receiving more examples from all over the world! If you would like to take part in the series "UX in Libraries" or know of an institution that deals with UX, we would be happy to receive an !
This text has been translated from German.
This might also interest you:
Next Post
Innovation Management
AI in Academic Libraries, Part 3: Prerequisites and Conditions for Successful Use
What are the basic requirements for the successful and sustainable use of artificial...