User Experience in Libraries: Insights from the Library of the University of Amsterdam
User experience (UX) methods often lead an exotic existence in libraries. Yet they can help with simple means to find out what users really want. Larissa Tijsterman from the Library of the University of Amsterdam talks in an interview about how she uses UX, what fascinates her about it and what her biggest failures were.
---
Interview with Larissa Tijsterman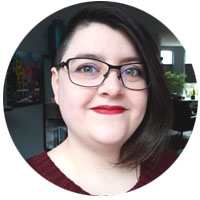 Lastly, we looked at how User Experience can work in libraries. We presented "User Experience for Libraries: The Best Tools and Methods for Beginners" in a blog article. We also showed "User Experience in Libraries: 4 Best Practice Examples from the ZBW" here. Today we would like to look beyond our own nose to the Netherlands to see what experiences have been made with UX at the Library of the University of Amsterdam.
In the process, we were lucky enough to have Larissa Tijsterman give us insights into her experiences with User Experience. Larissa works as a Library Services Employee & UX researcher in the Library of the University of Amsterdam. She is deeply involved in user-centred design and critical library science.
In the interview, she tells us why she thinks UX works so well for libraries, how she got started with it in the library of the University of Amsterdam and what her biggest failures were at the beginning. For her, the goals with User Experience is to drive innovation within library services and create meaningful services that can evolve when user needs change. Among the methods she uses are: usability testing, guerrilla interviews, graffiti walls, love and break up letters, participatory observations, cognitive mapping or service blueprint. In the interview, she provides us with vivid examples, shows starting points from which libraries can begin to use UX and gives tips on how to avoid beginner's mistakes.
Larissa, you are working in the field of User Experience in the Library of the University of Amsterdam . When and why did you start? What does that mean practically?
I started actively doing UX a few months after I got my first library job at the library service desk two years ago. The university departments were running a big project to increase cross-department collaborations. A sub working group called Voice Of the Customer and User Experience (VOCUS) were still looking for participants of the library department and as I had previous experience of conducting user research during my degree and currently not working on any projects as I still was new, I joined the group. VOCUS didn't run very long as we couldn't vocalize a clear vision that wouldn't interfere with other efforts in the larger project. However, a small group still believed that UX can help make the organisation more user focused and with the grace of our managers we were allowed to continue and formalise a User Experience team that will help facilitate and encourage userdriven cross-department projects.
Practically this means that I divide my time between the library service desk, working on several UX library projects as well as advising university projects on practical user research as that is my field of expertise within the UX team.
What are your goals with UX? Did you achieve them? Which UX methods do you apply at the Library of the UvA?
My goals with UX is to drive innovation within library services. As we no longer have a formal library school and only a very small scientific library science field in the Netherlands I feel that we do not often enough talk about what a library is, why we are here and who our users are. I believe User Experience can facilitate these conversations and help to create meaningful services that can evolve when needs change. Currently we are focusing on services that have been born as a temporary quick fix for issues that have never been resolved. Methods vary greatly as we always search for a method that best fits the questions we want answered. We have done usability testing, guerrilla interviews, graffiti walls, love and break up letters, participatory observations, cognitive mapping, service blueprint and more.
Can you give us a practical example that worked, where you applied UX to solve a problem?
We had the possibility to rent an extra study room in an old university building that had been nominated for demolition. We only had a very limited budget to get this room to an acceptable standard (fresh coat of paint, fix broken windows, put doors back in, get the floor waxed) after which we filled it with left over furniture.
At the campus where this room was located we had brand new study rooms with the latest stylise ergonomic furniture which is a stark difference to this room. I had my doubts if this room would be a success. So over the course of three months we applied several UX methods to improve it.
We had a large cork wall which we covered with posters with rotating questions about a good study environment, how they found this room, what they liked and disliked. It had become a lively on paper conversation and the suggestions were quickly implemented. We added fending machines as there was no place to get food in the building, we repaired the nearby toilets, added plants, changed some of the furniture and had a contest for students to create art for the very dull white walls. In this short video you can see how Pruthvi Vellanki (one of the winners of this contest) paints the wall.
Through interviews and observations we learned that it had become the favourite hang out spot for international students as the international office was located on the same floor on the other side of the building. Economics students favoured this spot as well as it had many small project rooms which lacked else on the campus, they often worked in study groups and here they could talk and work at the same time. The room was bright and had a beautiful view over the channel. Students came here for low key study sessions, project groups or to peacefully hangout in between classes.
When we announced that this room might be temporary students got upset as they loved the artwork and casual vibe. For the coming years this room will stay until the university is finally ready to demolish this building.
To apply UX methods, you need library users who are willing to participate. How do you manage to find and motivate them?
Know the daily routines of your users. As we primarily deal with students we have learned that planning ahead often results in nobody showing up. Students have busy schedules and deadlines and work always goes first. They love the library and find it really interesting to get involved but cannot commit to anything big.
So we design our research in small activities and get participants by hanging around the good coffee machine and asking them if they have a few minutes time for a talk or if they would like to participate in an activity in the afternoon. Everything taking 30 minutes or more, students get paid in gift vouchers, everything under 30 minutes students get free food and/or coffee.
What are the – lets say – three most important lessons you have learned from applying user experience methods in the Library of the UvA?
You cannot force UX on the organisation, you got convince people by doing what you preach. Sometimes you have to tell your colleagues gently that the work they did all these years is not relevant anymore and that just sucks to hear. So go easy on them and don't force it.
Think carefully about your rewards; before we would reward students with Bol.com vouchers (big online retailer) however we have changed to vouchers of our local big supermarket. With these students can get their essentials covered or change it to their preferred gift voucher as this supermarket stocks over 50 different gift vouchers.
Make little notes of things your users say. These can be great to help get make your point across why things need to change. Also invite everyone who wants to, either as participant, watch you do research, or even help out. It is super fun and demonstrates that it isn't hard or scary to talk to your users. They will be surprised how easy it is and how willing users are to share their experiences.
Have you also used methods that did not work at all? What have been your biggest or funniest fails?
Methods do not work because they either are not suited to answer your question or are ill prepared. The first official research I did was when I was still with the VOCUS group. In two afternoons a team of 5 did 40 recorded semi open interviews of 30 to 45 minutes with students at different building entrances about what they felt about the university. Our goal was to get an insight in how they viewed the service departments. But we hadn't thought through our questions and what we wanted to do with the data from the interviews. We had spend hours and hours and hours transcribing these interviews after which we realised we only got feedback about the student's programme with which we could not do anything with.
Graffiti walls have an expiration date, leave them up too long and they will become promotion spots for student's Instagram.
One of the first workshops I solo organised was planned a month in advance. I made flyers, posters and used the communication channels to get people to come to the workshop. Had 30 seats available, 15 signed up, but in the end only 2 actually showed up. Turns out I did not understand my users enough and organised the workshop during a mid-term week in which there was also a planned construction on public transport lines, in a room nobody could find. I wanted the cry there and then but it ended up great fun with and interesting insights as the two students were total opposites of each other.
What are your tips for libraries that would like to start with UX? What is a good starting point?
Just do it! But start small, take on a small aspect of a service or one small area to evaluate and explore what works and what doesn't, who uses it when and why. Don't be too hard on yourself, you are meant to make mistakes that is how you discover new insights. Give it time, you might not always end up with a deliverable but you are making waves of change which will be noticeable later on.
This might also interest you:
We were talking to Larissa Tijsterman
Larissa Tijsterman works as a Library Services Employee & UX researcher in the Library of the University of Amsterdam. She is passioned about critical library sciences and user centred design. In her free time she loves to play videogames, go for long distance hikes or chat online about technology and culture. She can also be found on Twitter.
Portrait: Larissa Tijstermann©
Featured image: Wikimedia by Romaine lizensiert unter (CC0 1.0). Other pictures: Larissa Tijsterman©
Next Post
Open Science
Wikidata and Open Science: A Model for Open Data Work
Wikidata is a language-independent factual database belonging to the Wikimedia family...