Newsletter Subscription
Stay up to date and subscribe to the free ZBW MediaTalk newsletter now!
---


Become a part of the ZBW MediaTalk community! Every week, the newsletter delivers the newest blog post right to your inbox, presents the latest news and informs about upcoming events in the fields of Open Science and libraries. Newsletter subscribers also get access to the "Quick Guide: Library Trend Monitoring for Open Science" (CC-BY), a brochure that helps you to organize an in-house trend monitoring even with limited resources.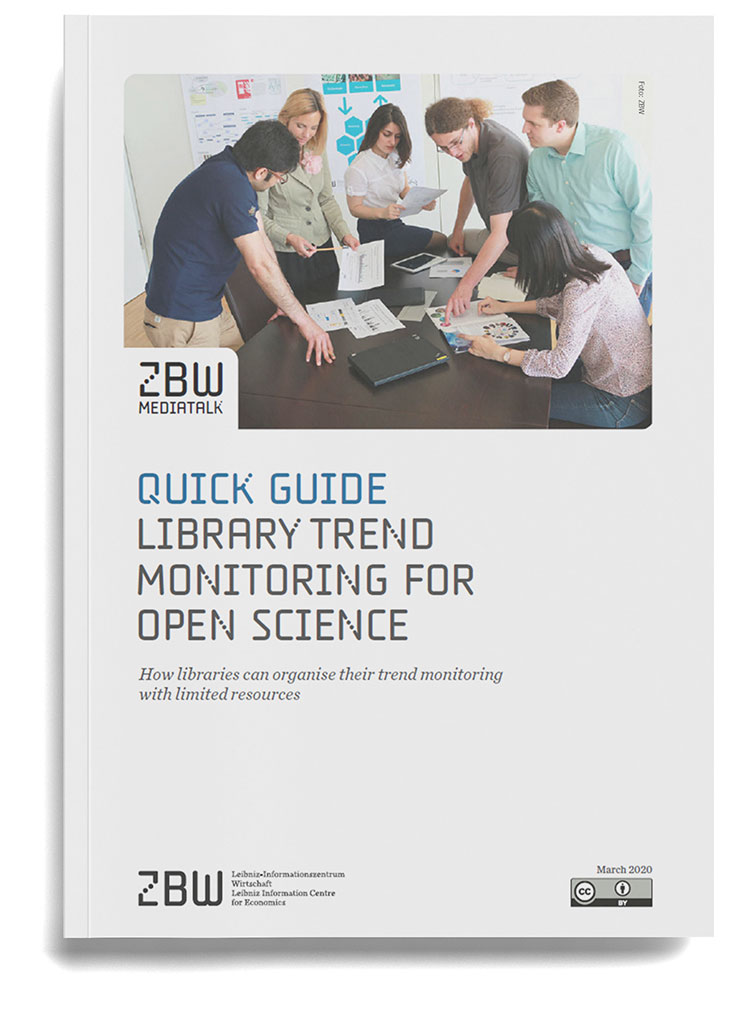 Sign up:
The ZBW MediaTalk newsletter is free; you may unsubscribe any time. Further information on data privacy and newsletter service provider Sendinblue can be found on our page for data privacy.