Horror Research Data Management: 4 Best Practice Examples for Successful Gamifications
You think research data management is boring and annoying? Sometimes the purest horror? It doesn't have to be. Four international RDM enthusiasts have taken a playful approach to the topic and are presenting their crowd-pleasing projects today. The spectrum ranges from snackable to adventurous and terrifying to sheer horror!
---
by Elisa Rodenburg, Samuel Simango, Nadine Neute and Markus Herklotz


Online escape game: raising awareness of data horror
By Elisa Rodenburg
2020 was a tough year for event organisers, and a colleague and I were hoping to create a fun activity online. Together with a few colleagues from other Dutch University Libraries, we organised the Data Horror Week around Halloween. We used the "horror" theme to highlight the importance of good data management and things that can go wrong in research and built an online escape room.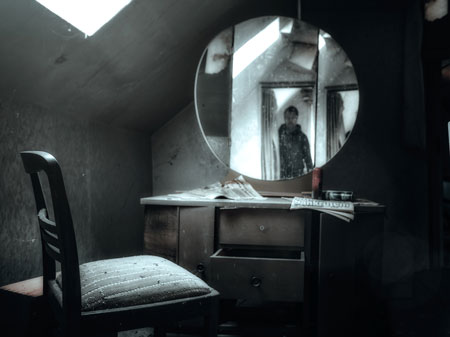 The players (researchers and others) are "locked" in a room (on a website), and have to "escape" by solving six puzzles about Research Data Management (RDM). While doing so, they learn aspects of RDM that are part of writing a Data Management Plan. Our Data Horror Escape Room is freely available as an Open Educational Resource (OER).
Since then, we have used the escape room for training, awareness campaigns, team building events, and just for fun. We presented the escape room during the Session "Level up! Building the skills" at the LIBER Conference 2021 as an example of gamification in research skills training. We received such useful and generous feedback, that we decided to continue the fun and create a follow-up game in the form of an "Open Science escape room", for Data Horror Week 2022.

Research Data Management Adventure Game: on the trail of Indiana Jones
By Samuel Simango
The Research Data Management Adventure Game, which was developed by the libraries of the Universities of Bath (England) and Stellenbosch (South Africa), is an online text-based role-playing interactive fiction serious game, based on the data management challenges of a research project. The game play takes players through different stages of the research data lifecycle, presents them with a data management challenge and allows them to make decisions that affect the success of their research projects. The game is freely available online and can be accessed via an internet connection and a web browser. As such, the game can be used as part of asynchronous virtual training or synchronous interactive training. For optimal learning experience, the Research Data Management Adventure Game works best as a single-player game. However, the game can also be used in group settings.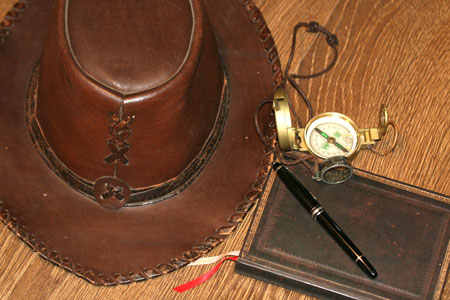 The idea to develop the game emerged from a lack of educational games focusing specifically on research data management. The game was developed from 2017 to 2020. The RDM Adventure Game is aimed primarily at postgraduate students as well as early career researchers and academics. Game players can opt to play the entire game or they may select to only play specific stages of the research data management lifecycle. On average the entire game takes 60 minutes to complete – although this depends on the specific paths and decisions that are taken by game players. So far, the game has been played by 1,520 people in 71 countries; and there are more every day …

Research Data Scarytales: an eerie journey
By Nadine Neute
With its Research Data Scarytales, the TKFDM wants to take you on an eerie journey and show you in short stories what scary consequences mistakes in data management can have. We are showcasing a wide range of scenarios, ranging from minor inconveniences to a single person to permanent consequences for humankind, all based on real events. Readers have the opportunity to find out for themselves what went wrong in each story. Each scenario begins with a brief summary of the facts. Then it's time to figure it out! The game and instructions how to play it can be found on our overview page.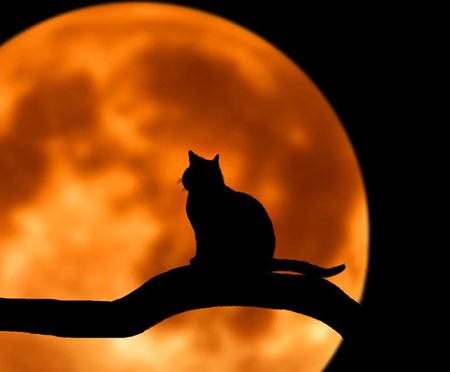 The game is meant for all data users: researchers, teachers and lecturers and those working in libraries and research infrastructures. It addresses itself to simply everyone who could be a victim of the mishaps presented. Order the cardboard game at TKFDM via e-mail to info (at) forschungsdaten-thueringen.de and deal with the topic in a relaxed atmosphere during coffee breaks, or use it in your training courses. For better integration into existing materials and searchability by topic and source, a text-only version of the stories is also available on Zenodo. The flexibly configurable duration, the wide range of content and the different examples make it easy to integrate a game round in workshops. Along the way, the trainers learn a lot about the working environment, prior knowledge and concrete concerns of their workshop participants and "nudge" them to actively participate in the session.

BERD Data Literacy Snacks: Research data management for your lunch break
By Markus Herklotz
With the amount and variety of data generated, there is an increasing demand for trained experts. At the same time, people managing data can come from very different professional backgrounds between research and infrastructure, looking for possibilities to enhance their skills for this fast-changing digital world. Yet, finding entry points for this type of education fitting into your professional time schedule can be challenging.
To reduce these barriers, we developed the Data Literacy Snacks within the initiative BERD (Business, Economic and Related Data). Building on the coffee lecture format, the Data Literacy Snacks are a free online series to provide a compact input of a maximum of 60 minutes fitting right into your lunch break. This includes a 30 to 45 minute presentation and a 15 minute discussion led by a moderator who addresses your questions via chat. The topics of the first biweekly series in 2021 provided a general introduction to research data management and covered topics of reproducibility, privacy law and Wikibase knowledge graphs in more detail.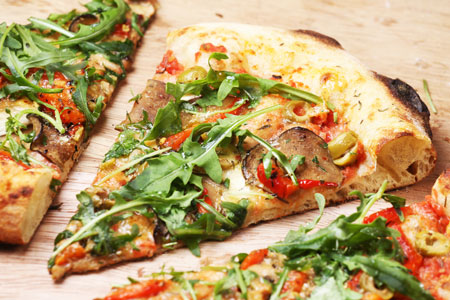 We were delighted by how well the Snacks were received with up to 65 participants (per session) from both research and infrastructure. It gave us the opportunity to get directly in touch with the community, raise awareness for research data management issues and to identify the demand for information on it. Based on these experiences, the Data Literacy Snacks will return 2022 and we invite everyone to enter suggestions for your favourite topics on our website

Background and INCONECSS
This round-up post emerged from a digital community meeting on "Trainings & Games related to Research Data" of the INCONECSS community (International Conference on Economics and Business Information). INCONECSS is actually a triennial international conference for librarians and information specialists who support researchers in business and economics in their daily work.
Main topics are for example: research data management, the transformation of competences and structures, the support of research and Open Access. To bridge the long breaks between the conferences, the Community Meetings were created. Most recently, RDM experts exchanged views on alternative approaches.

Event Tip: The next INCONECSS will take place from 17 – 19 May 2022. Information on the event can be found on the website.

This might also interest you:
About the Authors:
Elisa Rodenburg is a Research Data Steward at the University Library of Vrije Universiteit Amsterdam. In that role, she supports researchers with several aspects of Research Data Management and Open Science.
Portrait, photographer: René Knoop
Samuel Simango is the manager of research data services at Stellenbosch University's Library and Information Service in South Africa. He is interested in the conceptualisation and implementation of research data management systems – particularly insofar as this relates to the integration of lifecycle models, governance frameworks, technological infrastructure and services that apply to the management of research data.
Portrait: Samuel Simango©
Nadine Neute is the subject librarian for economics at Erfurt University Library , works for the Service Point Research Data Management at the University of Erfurt and in this function she is part of the Thuringian Competence Network for Research Data Management (TKFDM). The TKFDM is the point of contact for researchers from all Thuringian universities in the field of research data management. Among other things it provides consultations and carries out workshops and training courses.
Portrait: Nadine Neute© [CC BY 4.0]
Markus Herklotz is a higher education researcher working at the Professorship for Statistics and Social Scientific Methodology (University of Mannheim), responsible for developing and facilitating workshops and other educational resources within BERD. BERD@NFDI is a consortium within the National Research Data Infrastructure Germany (NFDI), building a platform for collecting, processing, analyzing, and preserviwng Business, Economic and Related Data. Markus Herklotz can also be found on ResearchGate and LinkedIn.
Portrait: Markus Herklotz©
Next Post
Innovation Management
Digital Trends 2022: Dynamic Interplay of Metaverse, Tech Fatigue and Creating New Meaningful Connections Online
No one knows when the pandemic will end, how societies will transform and if humanity...