Science Policy
Consulting for Science Policy at ZBW
---
The digitization of science influences the whole research cycle. Current research procedures and publishing processes change fundamentally, not least by the participatory web. Through open access to publications and research data the transparency increases further. According to current state of knowledge this will have positive effects. Likewise, the procedures for quality assurance and assessment become transparent. Moreover, monetary aspects are very important: Unnecessary duplication of data collection can be avoided and costs can be saved correspondingly.
The role of ZBW
The ZBW has realized the importance of this topic at an early stage. Meanwhile it pursues own research on Science 2.0 and initiated the Leibniz Research Alliance Science 2.0 – a research based network which enables scientific libraries and research facilities to jointly shape the change of publishing processes and research processes.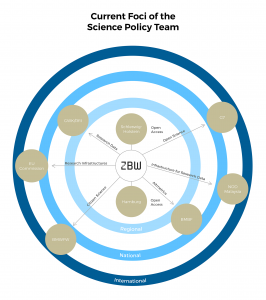 As a Leibniz institute and foundation under public law it is a matter of concern for ZBW to incorporate its own experiences and research results into the recommendations for policy and society. Consequently, ZBW is involved in various committees and working groups. Be it with open access strategies on federal state level, with the identification of indicators for the digitization of science on federal level or with the establishment of research infrastructures on European level, ZBW strives to provide expert/scientific contributions to support political decision makers and to hold expert discourses.
With these measures ZBW established itself as a competent contact for political decision makers on international, national and regional level.
The ZBW Science Policy Team
Prof. Klaus Tochtermann
Director ZBW
Leibniz Information Centre for EconomicsKey activities: Knowledge Management and Transfer, Web 2.0, Semantic Technologies, Science 2.0
Science Policy: ZBW Memberships
BMWFW
Member of the Strategic Advisory Board of the initiative "Top Citizen Science" of the Austrian Federal Ministry of Science, Research and Economy (BMWFW)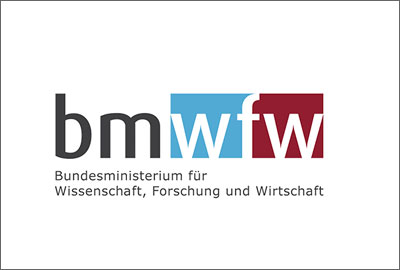 Get more information at ZBW.eu