Open Science Meet Up: Creating the Future Together
The main task of modern PR departments is to build and maintain relationships between their organization and its various audiences. This is no longer just about sending and disseminating information, but about fostering a genuine and productive dialogue. Read more about how the ZBW engages with its most important target group, business and economics researchers, here.
---
by Doreen Siegfried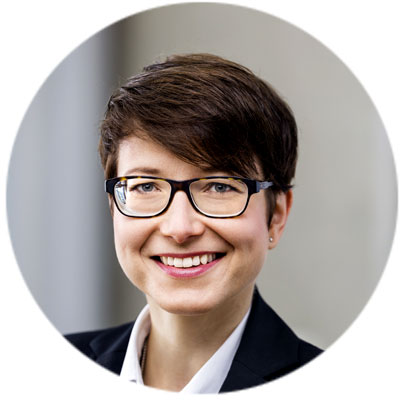 Since 2020, the ZBW has been conducting interviews with business studies and economics researchers from all associated disciplines and career stages for the Open Science Magazine. The question is always: What experiences have you had with individual practices in the context of "Open Science", be it pre-registrations, data sharing, replications, scholarly communication, registered reports, open access publications and much more. By now, interviews have been conducted with more than 50 people from Germany, Austria, Switzerland and even Great Britain for the Open Science Magazine.
What is special about these interviews is that the researchers are dynamic, active, inspired, and are setting up Open Science training courses, mentoring programmes, peer2peer exchanges, and much more locally at their university or research institution. Each and every one of them on their own. Hardly anyone knows about the activities of Open Science proponents from business studies and economics at other locations.
We wanted to change that and bring together researchers of business administration and economics who are already interested in and committed to Open Science for the first time. The goal of our first Open Science Meet Up on 27 April 2023, was mainly to get to know each other and then to work together on a concrete agenda of how to raise the topic of Open Science jointly with the ZBW to a new level and bring Open Science into the mainstream of working in business studies and economics.
It was important for the ZBW to create an inspiring space and connect people who want to take tangible steps. Below you can read about how the first Meet Up was designed specifically and what work results were.
Environment supports the out-of-the-box thinking approach
As a venue we chose the Schleswig-Holstein State Representation in Berlin, which is centrally located on Potsdamer Platz and offers a stimulating ambience. We stripped the room of standard furniture for the Meet Up and brought our own cardboard materials instead (see photos). This was firstly to make the environment as aesthetically pleasing as possible for these 3.5 hours, secondly to support the out-of-the-box thinking approach and thirdly to have as much space as possible for moving participation. The Meet Up was moderated and prepared by the ZBW together with Henning Humml from Weltenerbauer (German).
Researchers work co-creatively at three stations
15 committed participants from business research and economics being Open Science proponents for their discipline at the same time met at the invitation of the ZBW to work out important topics for the further development of Open Science in a co-creative workshop format. Three stations were used to collect, discuss, and prioritize ideas. In the end, teams were formed for future work on the selected topics. We present the process in detail here:
Welcome board with Polaroids
In order to break the ice from the beginning and create an easy working atmosphere, we photographed the participants with a Polaroid camera at the beginning.


The portraits were pinned on the welcome board so that those arriving could immediately get an overview of the others present. After a round of getting to know each other, we went straight to the first table.
Station 1: Collect!


Each participant first wrote down her or his own ideas for important topics that could contribute to the advancement of Open Science on post-its.


Then the topics were categorized into the following clusters at the first table:
Open Science culture
Education
External communication
Incentives
Replications
Funding
Implementation of infrastructures
Station 2: Vote!
The collected topics were jointly transferred to the second table and prioritized based on two criteria: Relevance to the community and feasibility (time).
In the upper right corner, thus categorized as "very relevant to the community" and "quickly implementable", were found after extensive discussion the topics of (1) leading debate on "How do we receive replications?", 2) highlighting the importance of meta studies & meta analyses, and 3) discussing conflict readiness of Open Science. Somewhat below that, that means "relevant for the community" and "feasible in the medium term", were the topics "offering events for the exchange of experiences" and "critically discussing the feasibility of Open Science".


Station 3: Agenda!
The prioritized topics were presented on the third table. The participants then chose their personal favorites and formed two teams. The favorites of this Open Science Meet Up were:
Incentives, Culture, Conflict Readiness: here aspects such as conflict readiness of Open Science, debate about replications, importance of meta studies/meta analyses, Open Science culture, incentives and causes of the replication crisis were discussed.
Education: In this topic area, the focus was on education on Open Science, guidance on challenges in implementing Open Science, Open Science as a course offering in PhD programmes, and methodological as well as stylistic training in degree programmes.
Other interesting but less prioritized topics were: Events, Funding, Community of Practice, and Infrastructure.




Productive start to joint work on Open Science.
The first Open Science Meet Up of the ZBW was a productive start to the joint work on important topics for the further development of Open Science in business and economics research. Two teams were formed and will now focus on "Incentives, Culture, Conflict Readiness" and "Education". In the next Open Science Meet Up, these teams will deepen their work and jointly develop concrete solutions. We are eager to see the results and look forward to continuing this exciting process.
You may also find interesting:
About the Author:
Dr Doreen Siegfried
is Head of Marketing and Public Relations at the ZBW – Leibniz Information Centre for Economics. She can also be found on
LinkedIn
and
Twitter
.
Portrait: ZBW©
Photos: ZBW©, photographer: David Außerhofer
Next Post
Open Science
ChatGPT & Co.: When the Search Slot turns into an AI Chatbox
Generative language models and AI-supported searches are currently enjoying a rapid...