Digital Trends 2023: Bridging the Gaps Between Home Office Autonomy and Collaboration, Mental Wellbeing and Skills Shortage
The pandemic has long-lasting effects on the way we work. Asynchronous work is here to stay. Recently occurred gaps have to be closed to fight isolation and to realise a new balance of home office autonomy versus return to office. At the same time, technology trends like AI embedded everywhere, Metaverse Education and new kinds of ownership pose challenges as well as good chances for organisations. They could help enrich customer support, rework processes, attract staff and cope with the growing skills shortage.
---
by Birgit Fingerle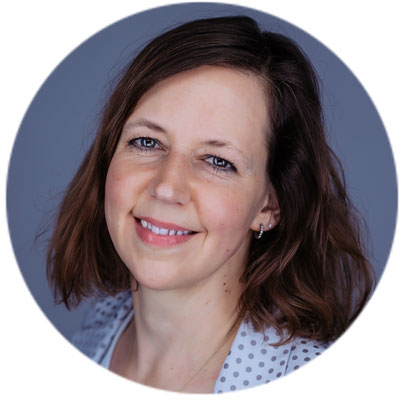 How to bridge the gaps caused by the pandemic and technological development? Some digital trends might be suitable to build new bridges. Bridges are for instance needed between the benefits of home office autonomy and a meaningful return to office to reach successful collaboration, between human creativity and artificial intelligence embedded in everyday work processes, between information overflow, loneliness and other mental health problems as well as the growing skills shortage. The digital trends selected for this blog post address these gaps and could be interesting for libraries and other digital infrastructure facilities and in the context of Open Science.
AI embedded everywhere
After decades of progress, artificial intelligence (AI) is increasingly integrated into day-to-day lives. Encouraged by developments like the growing skills shortage and no-code AI (based on easy drag-and-drop interfaces), artificial intelligence is expected to augment many jobs across different sectors with new tools. That way, AI will be like a new team member that contributes ideas and drafts or like a co-pilot for people's creativity. Companies and other organisations have to have an eye on these developments as questions around ethics and copyright issues are still unanswered, and humans have to upskill to use the new tools, and ensure quality of output. On the one hand, organisations should think about how to deal with the masses of AI-generated content, on the other hand, they should check whether and how AI could enrich their work processes.
Home office autonomy versus return to office
A lot of work is still needed to make the return to the office a success. At present, for many people it feels like a series of compromises affecting for instance innovation, culture and inclusion as some intangible office benefits like chance encounters and in-person fun have faded. To bridge the tension between those enjoying the autonomy of remote work and those who prefer being together, organisations should not continue to improve what exists. Instead, they should completely reimagine work.
Meanwhile, asynchronous work is here to stay. As the pandemic showed that Non-Linear Work at different hours can produce results that are as good, and even better, than traditional nine-to-five workdays. New platforms and apps are helping to overcome the downsides of asynchronous work while enhancing the benefits. Existing platforms like Slack and Microsoft are expanding their portfolio, for instance by incorporating short video clip messages in their products.
Some businesses are giving their workspaces an upgrade adopting ideas from the hospitality sector to create Five-Star Offices to draw their employees back to the office.
To attract and retain talent, some companies are also pushing Workplace Wellness that goes beyond generic wellness programmes and puts mental health up to the agenda. As many companies have moved towards off-the-shelf mental wellbeing programmes, mental wellbeing initiatives have become a standard expectation. So, employers have to rewrite the rule book to attract and retain staff. What have libraries and other digital infrastructure facilities to offer?
Metaverse Education and Support
In contrast to its preliminary stage dominated by websites and never-ending scrolling of social media, the next online evolution continues to merge physical and digital worlds. It is assumed, that in 2023 the metaverse will further expand. Relating thereto is the rise of educational programmes that offer more immersion than online learning. Metaverse Education denotes the trend that organisations are more and more creating spaces designed to educate customers. These encompass services ranging from specialized education and educational programmes to games. Virtual learning makes education more accessible in terms of geographic or cost-related barriers. Transferring it into the metaverse helps consumers to find even more beneficial immersive online learning programmes.
Libraries should keep an eye on the growth of Metaverse Education as well as on another related trend, Metaverse Support. The metaverse helps making the customer service experience more immersive and thus creating more valuable support experiences. It can lead to better and more efficient interactions with patrons.
Fighting isolation and enriching customer support on site
In spite of all the platforms enabling digital encounters, more and more people around the world feel lonely and isolated. Therefore, in 2023, consumers will value organisations that help foster connections and Joyning. This is connected to the trend State of Place. This trend is focusing on consumers looking to reclaim their locale and having particular affection for brands that work to make those spaces more sustainable and equitable. An example are shared spaces combating the rising sense of social isolation.
The advancement of robots and other technologies provides a valuable basis for innovations in customer support on site. The trend Retail Bot describes robots equipped with more social features and functions that are associated with brick and mortar shopping. They help customers who miss social interactions while smart retail solutions become more common. Examples include robot bringing candies to shopping customers, robots reminding customers of regulations and robots equipped with facial recognition greeting patrons. Furthermore, Gesture Kiosks, interfaces controlled by gestures reduce health risks that might still be felt in post-pandemic times, can enhance the user experience. The touchless screen navigation works with hand-tracking technology. How could libraries benefit from these technologies and patrons reclaiming their locale?
Curation for you and digital detox update
Although the demand for curation by customers inundated with information is not new, new tools and technology now offer the chance to develop some kind of curation that empowers consumers' uniqueness by offering relevance-as-a-service: For You. Digital infrastructure facilities should ask themselves how they could guide their patrons towards customized recommendations.
Digital detoxing also gets an update in 2023. Some consumers inundated with negative content online are seeing a greater need to prioritize digital detoxing. Although the tools for digital detoxing remain the same, there is a growing need for it as mental health problems gain weight.
New kinds of ownership and in-house inventors
In 2023, even more consumers will become their own businesses, for instance by creating content or selling goods. This trend, called Creator Inc, is driven by a desire to combine work and purpose on the one hand and new creator tools and media platforms on the other. Organisations should have an eye on their in-house inventors and utilize their employee's creative skills. In 2022, for instance The Metropolitan Museum of Art has opened its yearly exhibition of staff artwork for the first time to the public.
It is expected, that with the evolution towards a Web3, users will increasingly be co-owners of their content and not only co-authors. Today, social networks like Instagram automatically own user created content posted on their social network. New platforms are giving control back into people's hands, giving them ownership and portability over their data and content.
NFTs (Non-Fungible Tokens) also play a major role here. The digital certificates of ownership also contribute to changing users' interaction with digital media. While the previous web has broken the business model for news, NFTs lead to new business models. The decentralization is democratizing digital platforms. This paradigm shift will revolutionize how enterprises and consumers interact with digital goods, services, and content. How will it affect the Open Science movement?
More information on trends and technologies for 2023:
About the Author:
Birgit Fingerle holds a diploma in economics and business administration and works at ZBW, among others, in the fields innovation management, open innovation, open science and currently in particular with the "Open Economics Guide". Birgit Fingerle can also be found on Twitter.
Portrait, photographer: Northerncards©
Next Post
Open Science
10 Years of OERcamp: Community Get-together on Digital and Open Educational Resources
The first OERcamp in Germany was held in 2012. The aim was to offer a discussion...