Open Science: Interesting Conferences & Events for 2019
Which events could be worth a visit in 2019 in the context of open science? We offer a selection of conferences, meetings, summits and barcamps.
---
by Birgit Fingerle
Conferences and other events can be good opportunities to stay up to date in open science and related subjects and also to do networking. We have selected a list of events in 2019 and are looking forward for your hints about even more events.
JANUARY 2019
FEBRUARY 2019
MARCH 2019
APRIL 2019
MAY 2019
JUNE 2019
JULY 2019
AUGUST 2019
September – November 2019
Dates Overview of Library Events: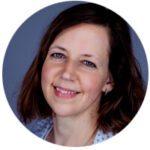 Birgit Fingerle ist Diplom-Ökonomin und beschäftigt sich in der ZBW unter anderem mit Innovationsmanagement, Open Innovation und Open Science. / Birgit Fingerle holds a diploma in economics and business administration and works at ZBW, among others, in the fields innovation management, open innovation and open science.
Next Post
Innovation Management
Digital Trends 2019: Which issues are going to be important this year?
In the blog post, we present a selection of trends and technological topics whose...