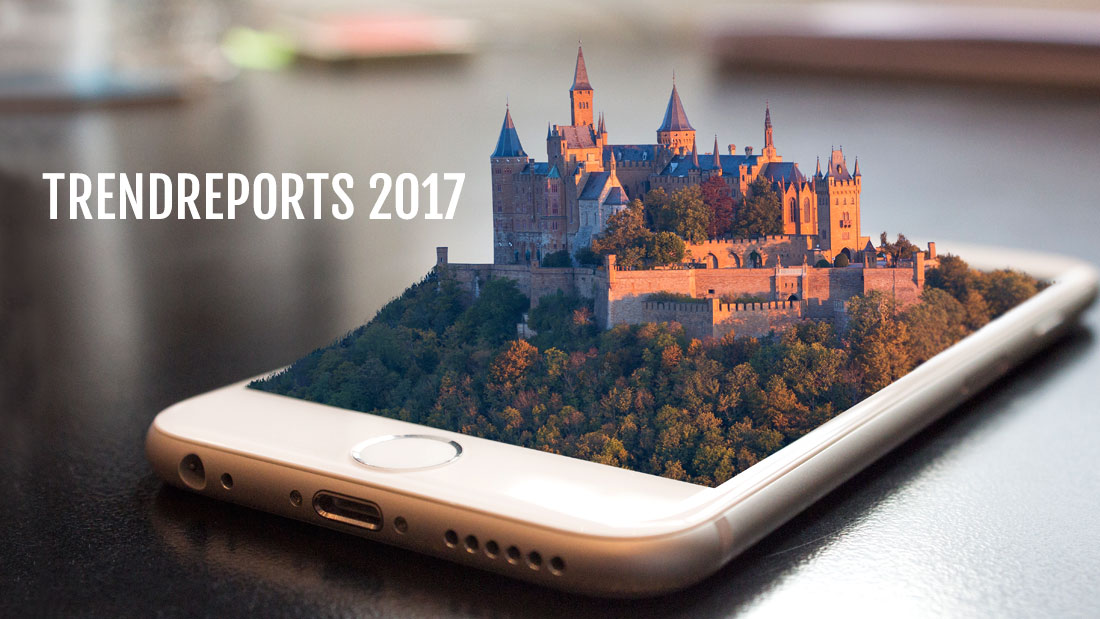 Trends 2017: Übersicht über Trendreports
Welche Trendthemen werden 2017 wichtig? Um Antworten auf diese Frage vorzubereiten, haben wir eine Auswahl aktueller Trendreports zusammengestellt.
Der Jahreswechsel steht bevor und es stellt sich die Frage, welche Trendthemen in 2017 wichtig werden. Nach unserer kurzen Reihe zum Trend-Monitoring hier nun eine Auswahl an kostenlosen Trendreports für 2017 als Vorbereitung zur Beantwortung dieser Frage:

• Trendwatching.com: 5 Trends for 2017
• Trendhunter: 2017 Trend Report
• Ericsson: The 10 Hot Consumer Trends 2017
• Ian Altman bei Forbes: Top 10 Business Trends That Will Drive Success In 2017.
• TrendOne: Trends 2017

• Fast Company: 12 Tech Trends That Will Shape Our Lives in 201
• Daniel Newman bei Forbes: Top 10 Trends for Digital Transformation in 2017
• Gartner: Gartner Top 10 Strategic Technology Trends for 2017
• Corbin Ball: Seven Meetings Technology Trends to Watch for 2017
• CIO Magazin: Die IT-Trends 2017 von IDC
• Internet World Business: 5 Technologie-Trends für 2017
• t3n: Webdesign Trends 2017
• arithnea in lead DIGITAL: 8 Trends im Digitalmarketing 2017
• OnlineMarketing.deSocial Media Trends 2017
• Brian Sutter bei Forbes: 8 Trends That Will Shape Content Marketing in 2017
→ Autorin: Birgit Fingerle (ZBW – Leibniz-Informationszentrum Wirtschaft; Soziale Medien, Stabsstelle Innovationsmanagement)